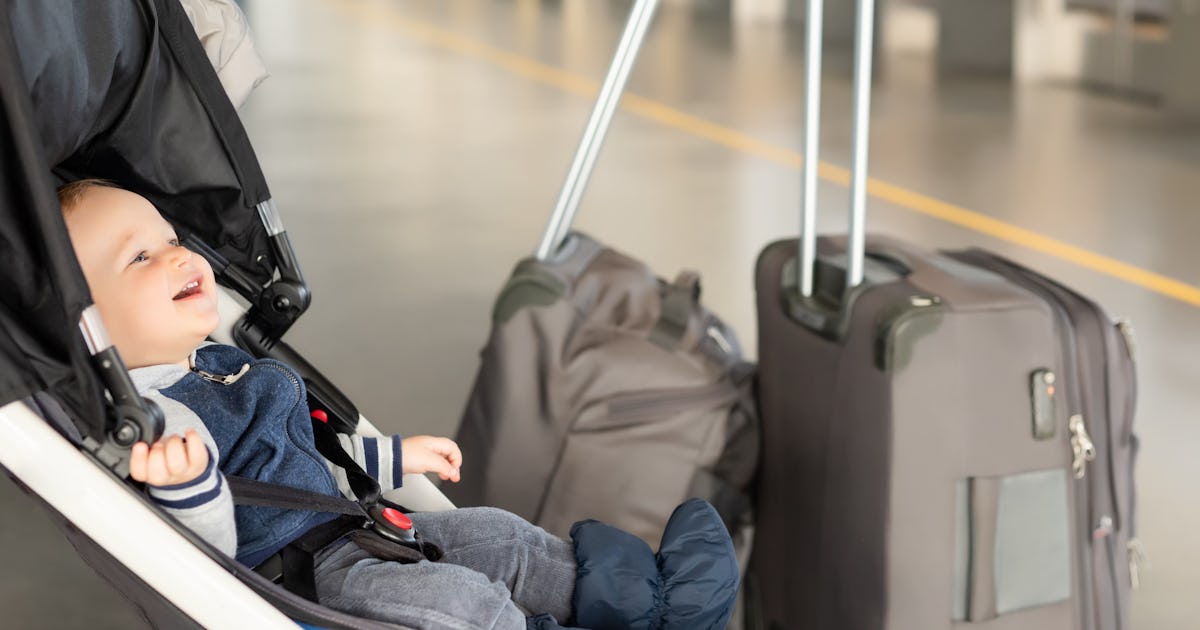 As any seasoned parent can attest, planning trips with young kids is not easy. First, there's the business of packing everything for the actual vacation. Then comes the list of items you'll need in your diaper bag (think: a change of clothes, snacks, and toys for in-flight). At that point, you'll probably also be looking to reduce your load (literally). The good news is, depending on the age and needs of your child, you might be able to check that hefty car seat with your luggage. And the best car seat travel bags protect your investment — no matter how much it gets thrown around in-transit.
Seriously, have you ever seen how luggage is handled at the airport? Broken and beat-up luggage isn't an unusual sight — if not lost altogether! Unprotected, checked car seats are even more susceptible to damage given that they have pieces that can easily be torn, or worse. And most car seats aren't exactly cheap, making a car seat travel bag a smart purchase. Some are exactly that — a bag that you stuff a car seat in — while others have wheels and even straps so you can carry it like a backpack. If you're going the backpack route, just make sure it has padded straps for a comfier carrying experience.
No matter what type of car seat you're looking to stow, this list of the best car seat travel bags is sure to have you departing with a bit more confidence.