TEENS
20 Wonderful Christmas Gift Ideas for Teens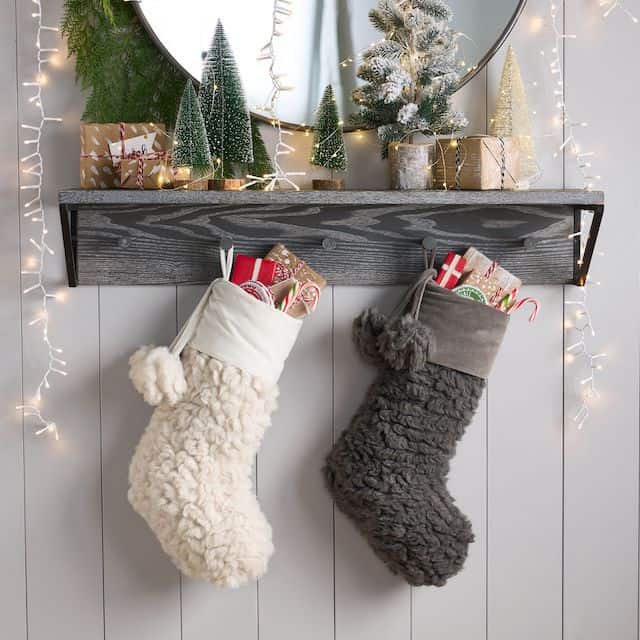 Pottery Barn Teen has many wonderful items for teens and college students that are wonderful Christmas gifts. Plus, they offer free shipping if your purchases total over $99 with code COZY. If your teen will be going off to college next fall, many of these things would work very well in their dorm room, too.
We love Pottery Barn (and all the William-Sonoma family of brands) for their quality, style, and focus on sustainability. Here are 25 of our favorites Christmas gift ideas for 2022. 
Note: We may receive compensation from purchases made through the links in this post
Christmas gift ideas for teens and college students
1. Elle Lacquer Jewelry Display Box
Help your daughter keep her jewelry organized with this pretty display box, designed with three drawers and numerous interior compartments.
2. Vegan Leather Sling Chair
Having an extra chair (that folds when not in use) in a dorm, apartment, or your teen's bedroom, is a practical way to provide extra seating. This vegan leather sling chair would look great in any bedroom or living area and can be stored under the bed when not in use.
3. Harry Potter Bedding and Decor
If your teen is a Harry Potter fan, look at the fantastic ways they can decorate not only the bed but also add whimsical touches of decor. No guarantee that their room will look like Hogwarts, but they can always dream about it. Pottery Barn Teen has a very extensive collection of Harry Potter furnishings and gift items.
4. Basketball Hoop Trash Can 
This trash can will make throwing anything away so much more fun than using an ordinary trash can. (Maybe even extra motivation for your teen to keep their room a bit cleaner?)
5. String Lights
String lights are trendy for college students. They brighten up a room and give any space a fun vibe.
6. Dry Erase Calendar
With this dry-erase calendar, your student can start the new year on the right foot. This is ideal for staying organized because they can write down everything they have planned for the month. No nails are needed for installation. 
7. Cozy Recycled Sherpa Robe
These robes are extremely comfortable, with a solid layer that will make them feel like they're having an instant spa day. Plus, it's made entirely from recycled materials. Available in 7 pretty colors.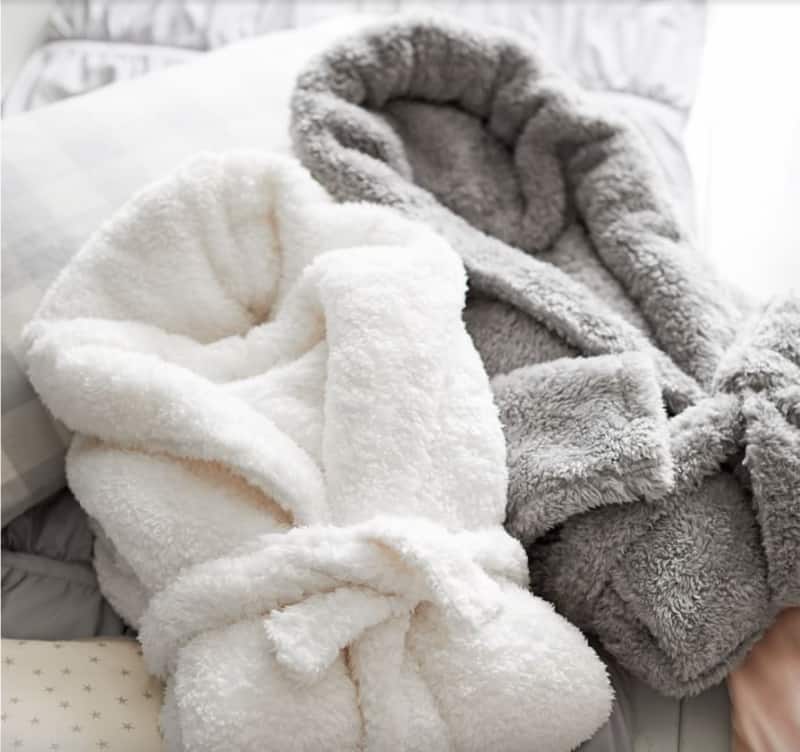 8. Star Wars Flannel PJs
If your teen is a Star Wars fan, they might love these ultra-cozy pajama set. This set's button-up top and elastic waistband bottoms are made from 100% cotton flannel. We love the pattern showing the iconic characters in a holiday setting.
9. Fluffy Luxe Heart Pillow
Help your student spice up their dorm room or apartment with these heart-shaped throw pillows, a trendy and adorable addition to bedding. Throw pillows add a pop of color to the room, making it more inviting.
10. Sherpa Stocking
We think that finding this stocking filled on Christmas morning would be a happy discovery for any teen. Here are 90+ stocking stuffer ideas to choose from.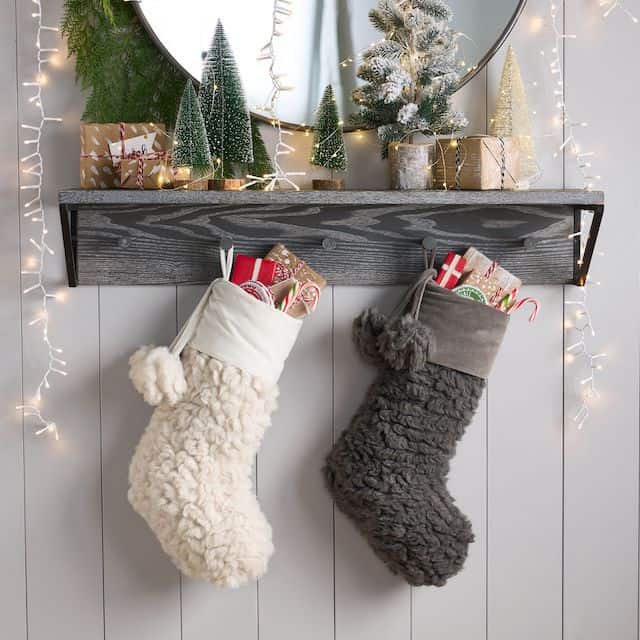 . 
11. Basketball Neon Light
This white glowing neon basketball light adds the perfect accent to any teen or college student's walls. 
12. Bean Bag Chair
A bean bag chair is a wonderful addition to a room if your student wants to add seating. Having a bean bag chair creates a snug place where they can get studying done or watch Netflix. Plus, the cover is removable for easy washing. 
13. Adjustable Lapdesk
Your student can turn any comfy spot into a study space with this on-the-go vegan leather lapdesk. The roomy woodwork surface is easy to adjust, and underneath is handy storage and a cushioned base covered in luxe-looking material.
14. Northfield Light Blue Stripe Backpacks
This backpack is simple and cute, featuring sturdy zippers, a roomy interior, and a padded back, as well as space for essentials with an interior padded laptop sleeve, three interior pockets, and three exterior pockets. Plus, it's made of durable canvas and finished with a vegan material trim for a sustainable style that pops. 
15. Ombre Tassel Performance Rug
Help your teen make their room look even cozier to start off 2023! This rug comes in two cute pastel colors and is sustainably sourced and handcrafted. Rugs genuinely make the room feel much homier and warmer. This rug would look super cute right next to the bed.
16. Sherpa Bedrest Pillow 
These pillows are so comfortable and make it easy to sit in bed. The cover can easily be removed to be washed. Available in six colors.
17. Awning Stripe Beach Towel 
Having an extra towel is ideal for beach days and pool days. This towel is soft and made of pure organic cotton. 
18. Northfield Camilla Floral Light Blue Zipper Tote
Having a tote bag is a necessity for college students for going to the gym or on excursions with friends. This tote bag is made of durable, recycled cotton canvas, and features a top zip closure, shoulder strap, and two handles for easy carrying. Plus, its faux-leather accents add a pop of style. 
19. Marquee Beauty Mirror
If your daughter wants a mirror for makeup or getting ready, this close-up beauty mirror is touch-activated and includes dimmable lights. This is ideal because oftentimes college dorms and apartments do not have the best lighting for makeup. 
20. City Lights Recycled Tapestry
This black and white, city lights tapestry is digitally printed for a crystal-clear image with incredible detail, and it's made from recycled plastic water bottles, for eco-friendly style. 
Pottery Barn sustainability commitment
One other important thing to know about Pottery Barn is its commitment to sustainable manufacturing processes and materials. When you are on their site, look for the products made with organic cotton, recycled materials, Greenguard Gold, and Fair Trade Certified. They are the only home furnishings retailer to make Barron's list of Top 100 Most Sustainable Companies for the last four years.
Think about enrolling in The Key Rewards program. You can get 2-5% back in rewards across all of the Pottery Barn brands.
More Great Reading:
Christmas Gifts for Teens and College Students Under $25
33 Bestselling Dorm Essentials for College AND Christmas