TEENS
Shop for College AND Christmas: 33 Bestselling Dorm Essentials
Ever wonder what's on the checklist of the most popular college dorm essentials for freshmen? Here are some of the bestselling off-to-college items that Grown and Flown parents are buying for their teens.
If you have a teen in college next fall, these are all GREAT and practical Christmas gifts, too.
Note: We are a reader-supported site and receive compensation from purchases made through some of the links in this post.
33 popular dorm room essentials
Technology and electronics
1. Laptop
A laptop is often the most expensive and necessary tech device for college, making it an excellent Christmas gift. Amazon is offering great deals on tech this holiday season — check out the laptop pricing there if you are shopping for your teen this holiday.
One of the most important decisions your student will make is which laptop they need for college. They will want to consider price, the field they hope to study (STEM majors may need more computing power), and whether they prefer an Apple or Windows environment.
Two popular and highly-rated choices include the lightweight (this laptop gets carried everywhere) Apple MacBook Air,
and the lower-priced Lenovo IdeaPad Flex 5i Chromebook. 
2. External Battery Power Bank 
Having a fully charged phone is the best safety device your teen can have in college. This one by Anker is well-priced, lightweight, small, and charges super fast.
3. Belkin Surge Protector Power Strip 12 Outlets and 2 USB Charging Ports
Extension cords are banned in many colleges, so pack one of these, instead. Your teen will need plenty of outlets for their electronics, and this Belkin charger comes with a 6'ft cord, too.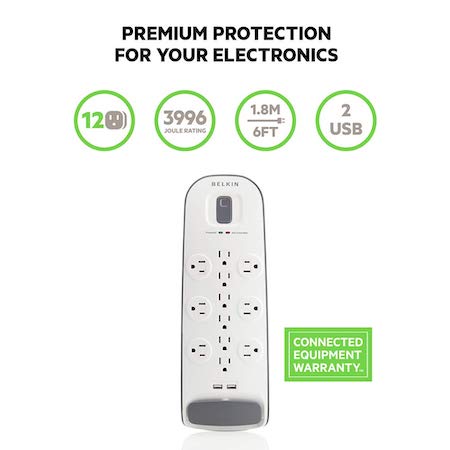 4. LED Desk Lamp (4th Gen)
This lamp has a charging USB port on the base and can be dimmed when your teen is up studying and their roommate is asleep. This newly-upgraded 4th gen model is equipped with a wireless charging port.
5. Multi-Charge Platform
Keeping a phone and AirPods fully charged is much easier with this compact and fast-charging magnetic platform. Your teen will love this gift!
Dorm Bedding
6. Twin XL Bedding
Typically, dorm rooms have Twin XL beds, and your teen must have sized sheets to match. At the very least, they will need a fitted sheet to cover the mattress supplied on the frame. Your sheets and bedding are the definitions of dorm room essentials, and they should be comfortable. 
Four of our favorite places to shop for sheets, duvet covers, blankets and comforters in this (or any) size are Pottery Barn Teen/Dorm, Target , Dormify and Amazon.
Pottery Barn has a real emphasis on sustainability with its product line, and if you have not taken a look there, you may be pleasantly surprised at the selection, style, and price points. They have The Key program with member rewards of 2-5% back at ALL their family of brands, including William Sonoma, West Elm, and Pottery Barn.
7. Bed Pillow
This is another item that your teen can bring from home. However, two top-rated pillows received the highest ratings from Good Housekeeping 2022. Make sure to get a washable, hypoallergenic pillow protector to keep pillows clean and protect against bedbugs, dust mites, and allergens.
The COOP Home Goods pillow can be adjusted to their preference by removing some foam.
This set of two pillows sold under the Amazon Basics brand is the second favorite on the Good Housekeeping list and is a very well-priced option.
8. Mattress Topper
Help your students sleep like they never left home by sending them to campus with a ViscoSoft's Mattress Topper. They are super comfortable, easy to clean, durable, and provide an ick-safe barrier between your teens and the really old dorm mattress that's typically provided.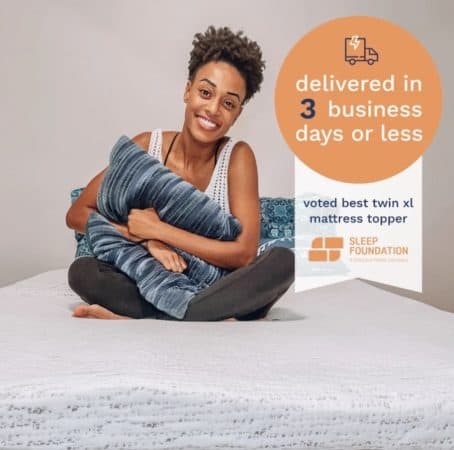 9. Dorm Bed Shelf
Nightstands are not supplied in most dorm rooms, so having a bunk shelf like this one can be a convenient space for students to have their phones, glasses, and other necessities close at hand when they go to bed. You can also keep a small notebook or folder to jot down your thoughts or important things to remember.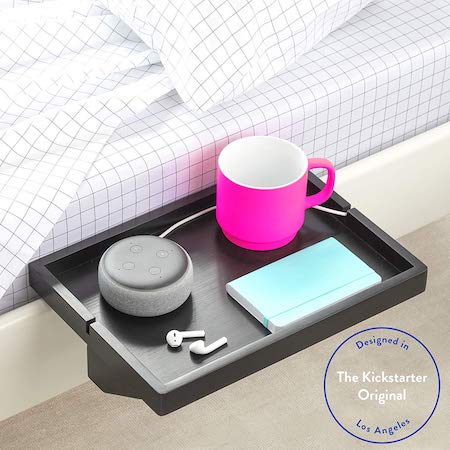 Alternatively, students can use a bed pocket which is more compact but offers a place to store a phone, glasses, etc.
10. Backrest Pillow
So much studying takes place on a dorm bed, and a pillow like this will help make it much comfier, especially since there are typically no headboards on dorm beds. And, trust us, comfort is everything. This one, from Target, comes in five cute colors.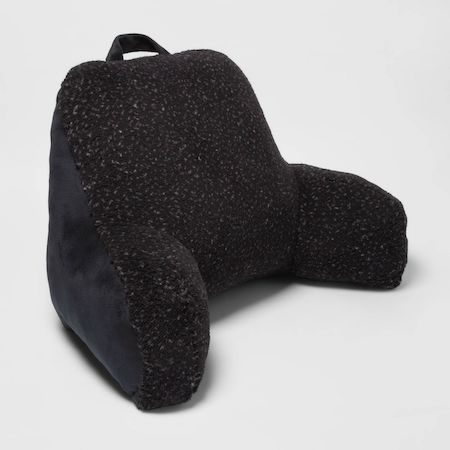 11. Bed Risers
Risers are a great way to create more under-bed storage, and many models are available. And we all know that dorm room storage space is at a premium.
We caution two things. First, make sure your student is not in a bunk bed. And second, many schools have beds designed to be lofted, and bed risers are unnecessary.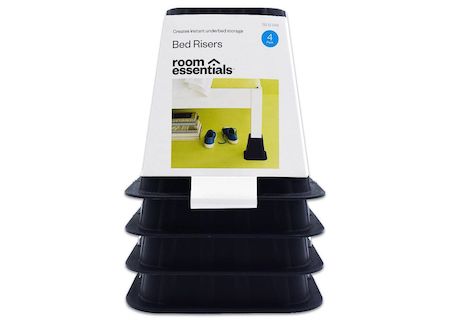 12. Rug
A small dorm room rug can be warm in the winter and create a cozier room. Look at Pottery Barn Teen/Dorm's washable rugs, which are an excellent feature for a dorm.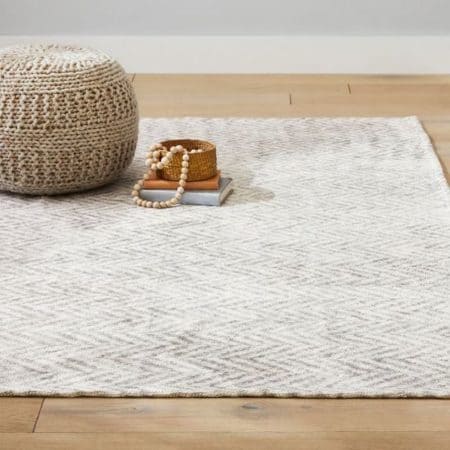 13. Project Repat T-Shirt Quilt
Gather your teen's t-shirts from camp, school, sports, or family trips and send them to Project Repat. They will create a personal keepsake quilt that can be used on the bed or hung on a wall. A Project Repat quilt is one of the most popular dorm items in the Grown and Flown community, and they get rave reviews.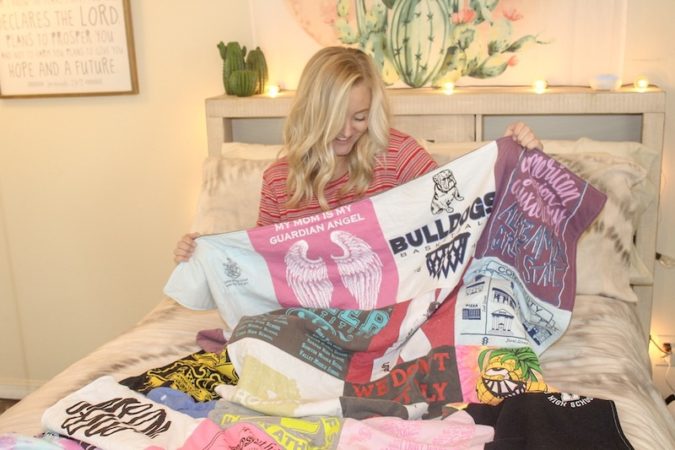 Want to learn what Grown and Flown parents think are THE most helpful tools and tips for Move-In Day? Here are the 12 things that saved their lives.
14. IKEA Frakta Bag
Nothing is better for move-in day than these inexpensive IKEA bags (available at Amazon, too.) They are the #1 most popular dorm item for Grown and Flown students. They can be used under the bed for storage or stored flat and used again when moving out of the dorm during the school year. Keep dorm items all in one place during the summer in these bags.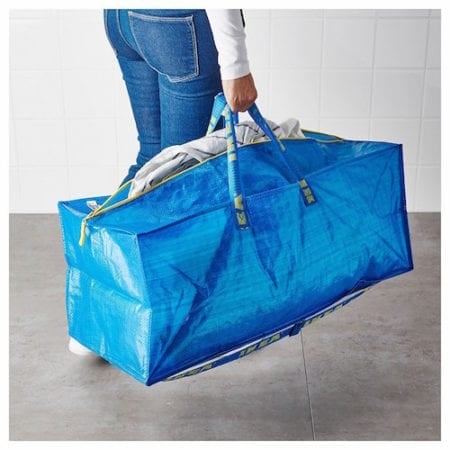 Bathroom
15. Shower Shoes
All students living in dorms with communal bathrooms need shower shoes. Havaianas may be a little more expensive than others, but we love the variety of colors and designs, making them less likely to get confused with hallmates' flip-flops.
16. Quick Dry Hanging Toiletry and Bath Organizer
Most dorm bathrooms are communal, and your son or daughter will need a way to carry shampoo, conditioner, toothbrush, and everything they need down the hall and back.
17. Towels
You can give our freshmen some towels from around the house or buy them a few new ones. Either way, they will only need two sets, not the stack they seem to go through at home! Here are gorgeous and durable towels from Pottery Barn Teen/Dorm. These will last for all four years.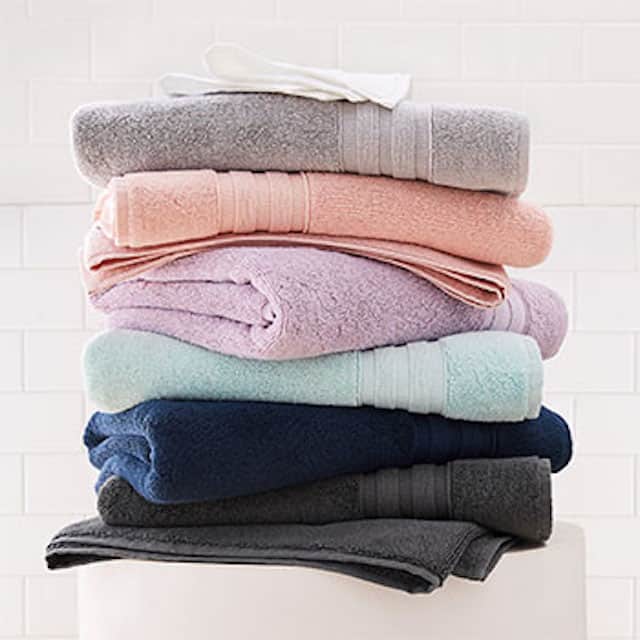 Target's Room Essentials brand includes these towels, a less expensive alternative that comes in five shades.
18. Bath Bundles
We have fallen in love with these bath bundles, including coordinating towels, shower caddy, and robe or wrap. BTW, using a towel as a wrap for the trek to the communal bathroom is an option, but a robe or bath wrap is much easier to manage, especially when juggling a second bath towel and shower caddy.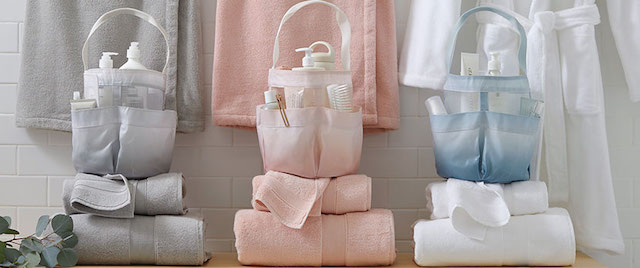 Laundry
19. Set of 5 Mesh Laundry Bags
This help washes delicate garments.
20. Laundry Bag
Depending on how far away the laundry room is from their dorm room, teens will want an easy-to-carry bag, hamper, or backpack-style bag when they finally run out of clean socks.
21. Clothes Steamer
Taking a bulky iron and ironing board to college isn't practical if your teen lives in a dorm. Consider a handheld steamer, instead. This Conair steamer gets excellent reviews.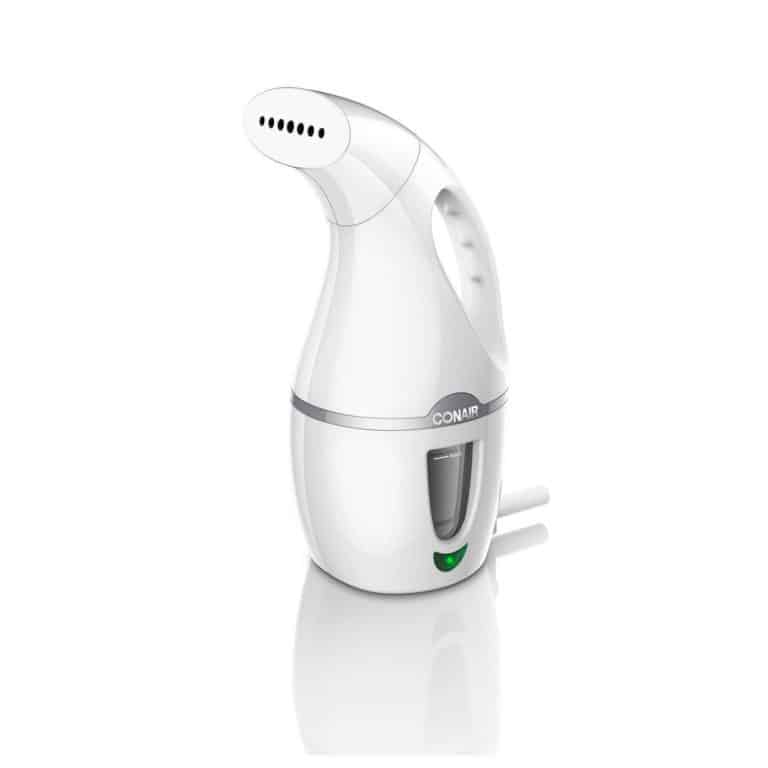 Eating and Drinking
22. Hydro Flask Water Bottle
Hydro Flask offers TONS of styles and sizes of water bottles perfect for your college student. For long days on campus, studying at the library, sports practice, bike rides, workouts, hiking, or walking to class, Hydro Flask water bottles are excellent for your teen — keeping drinks cold or hot for the entirety of the day.
23. Keurig Mini Coffee Maker
At 5″ wide, this Keurig is just the right size for a dorm room and comes in six great colors. Pair it with a couple of mugs that remind them of home.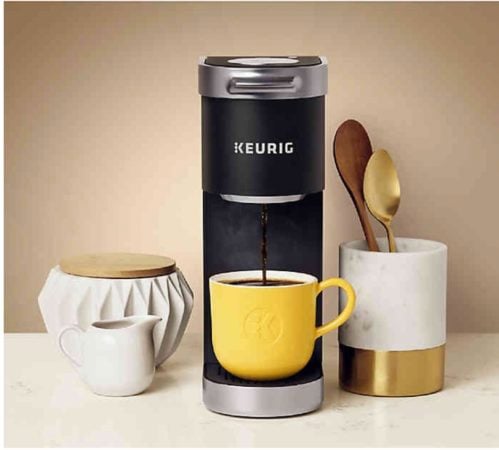 24. Microwavable Dishes
There will likely be a microwave that your student can use to heat something simple for a snack. Having non-breakable, microwavable dishes will make it much easier and cleaner, especially if this is in communal kitchen space and not their room.
Storage and Organization
25. Storage bins
Once your teen has found out as much as they can about the dimensions of the dorm room and what furniture is included, they will want to get one or two storage bins to keep off-season clothing or extra bedding in airtight containers.
26. Command Large Utility Hook
Inexpensive, incredibly strong, and valuable, these command strips are my favorite dorm essentials.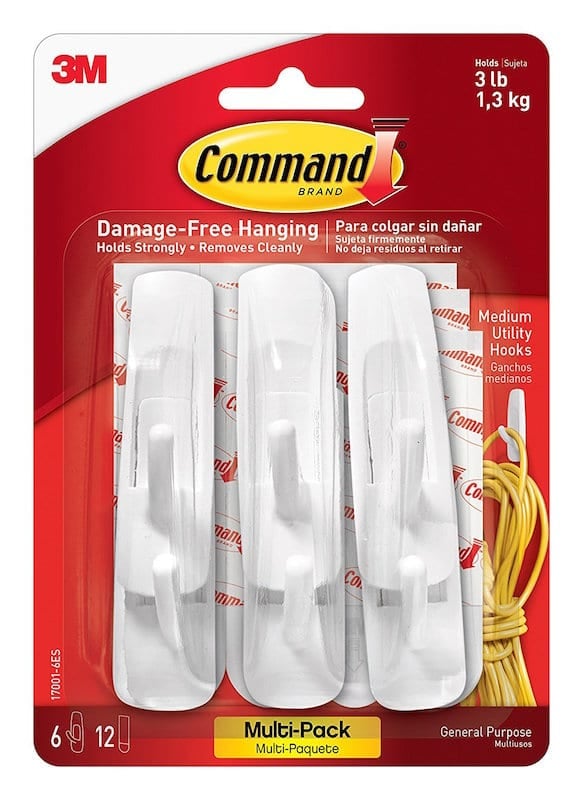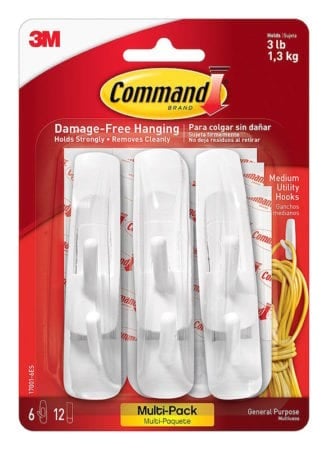 27. Hand Tool Set with Tool Box Storage Case
A toolset will come in handy on move-in day, especially if anything needs to be assembled.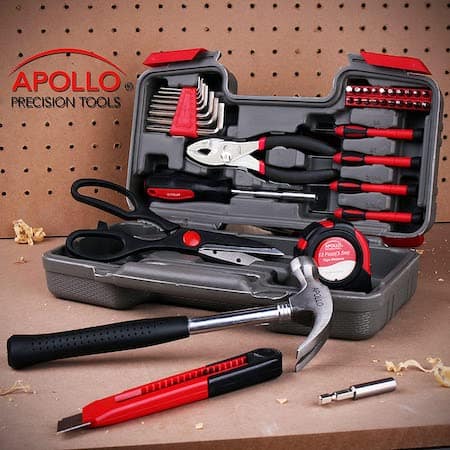 28. Over Door Organizer Hooks
Your student will need a place to hang a wet towel, jacket, or hat, and this set of hooks is perfect for that.
29. Desk Organizer
A desk organizer, where your student can corral pens and pencils, other desk supplies, notebooks, and more, could come in handy. This one is a classic style, but there are many to choose from.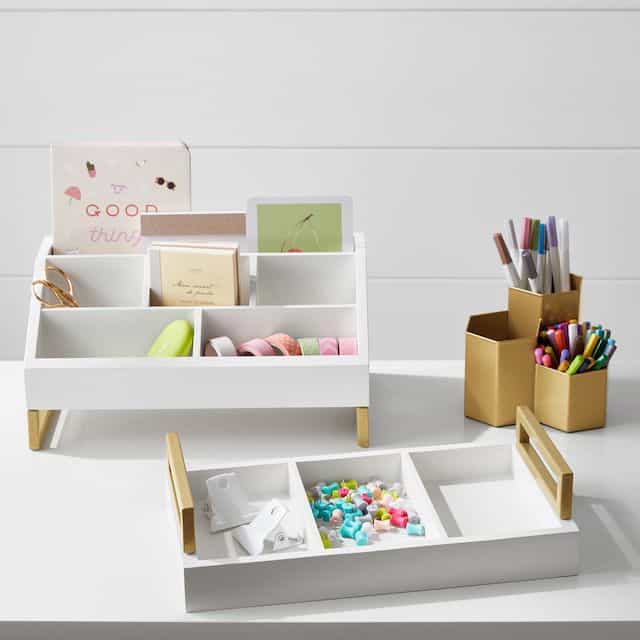 30. Planner
To keep your student's day organized, we recommend The Centered Student Planner, developed by a teaching professor to help students develop good time management skills. (The current planner will take your student through August 2023.)
Other Essentials
31. Door Stopper
Use these door stoppers on move-in day and encourage your teen to keep their door open while inside to make meeting their new hallmates easier.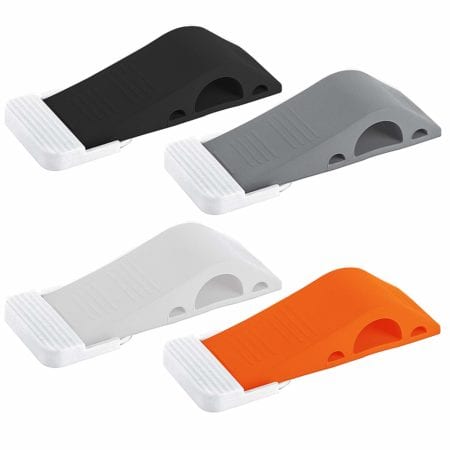 32. First Aid Kit
This bag has all the basics and more! But you can also assemble your bag with a few first aid items — bandaids, antibiotic ointment, thermometer — and the pain reliever your teen is accustomed to taking. Add some cold and flu meds; your freshman will have the basics.
33. Naked Roommate
Help your teen get ready for the dorms with the bestselling book that we love. Now in a 7th edition.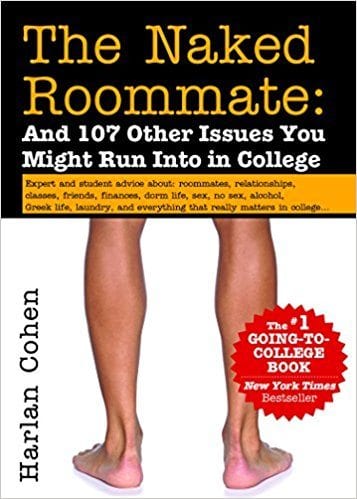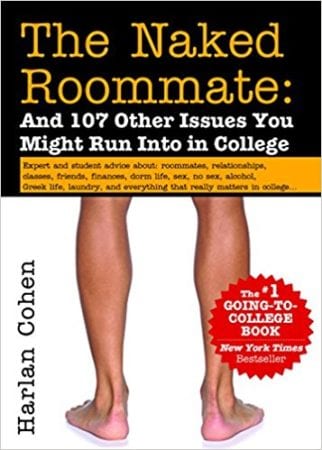 A final note: Each college has different items it will not allow (e.g., some colleges have restrictions around microwave ovens), and some colleges provide things like desk chairs and trash baskets, while others do not. We also urge close communication with roommates to avoid buying items that can be shared and, if desired, to coordinate decor. 
More to Read:
There are the 12 Things All Freshmen Need to Bring to College